In-Person in San Francisco
The annual Western Roundup Living Sober conference supports individual sobriety and maintains unity, connecting Lesbian, Gay, Bisexual, Transgender, Queer, Intersex, Asexual or LGBTQIA+ members within the fellowship of Alcoholics Anonymous & Al-Anon since 1976.
Our common welfare should come first; personal recovery depends upon A.A. unity.
Latest Announcements: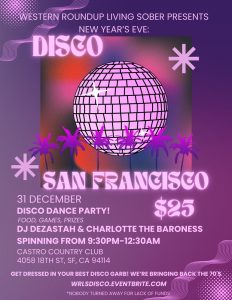 Ring in the New Year with a memorable night of rhythm and sobriety at the Castro Country Club's Sober Disco Dance Party! Join DJs Dezastah and Charlotte The Baroness for an electrifying evening filled with music, food, games, raffles, and the joy of celebrating in a vibrant, alcohol-free atmosphere.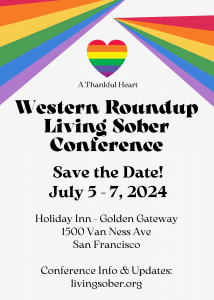 This holiday, help support the costs of putting on our wonderful conference.
Upcoming Meetings & Events:
---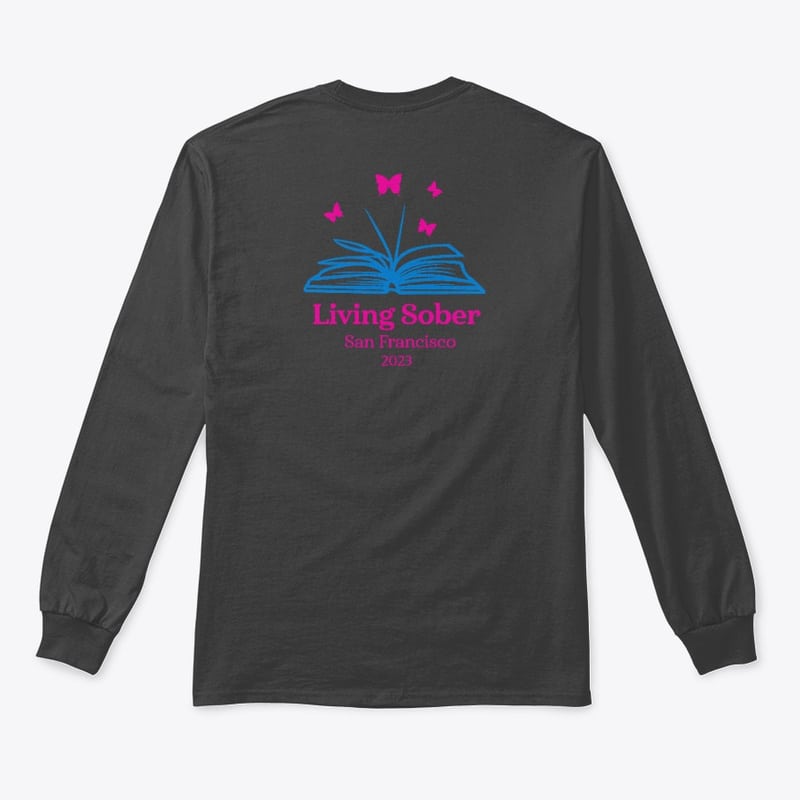 CHECK OUT
Our Online Shop
Merchandise from our 2023 conference, featuring our amazing 2023 logo, is still available. Purchase now before these goodies are sold out!