In-Person in San Francisco
The annual Western Roundup Living Sober conference supports individual sobriety and maintains unity, connecting Lesbian, Gay, Bisexual, Transgender, Queer, Intersex, Asexual or LGBTQIA+ members within the fellowship of Alcoholics Anonymous & Al-Anon since 1976.
Our common welfare should come first; personal recovery depends upon A.A. unity.
Latest Announcements: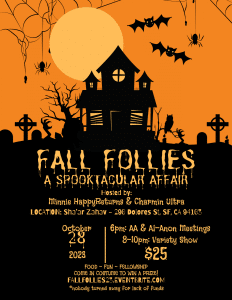 Minnie Happy Returns and Charmin Ultra are here to prove that you don't need potions to have a bewitching time. 🧹🎉🧛‍♀️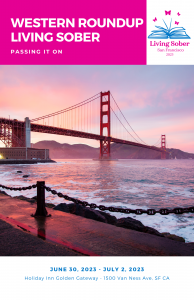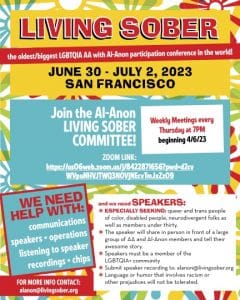 Find out more about how you can join in on the planning of the Al-Anon program activities at Living Sober 2023. Click here to join…
Upcoming Meetings & Events:
---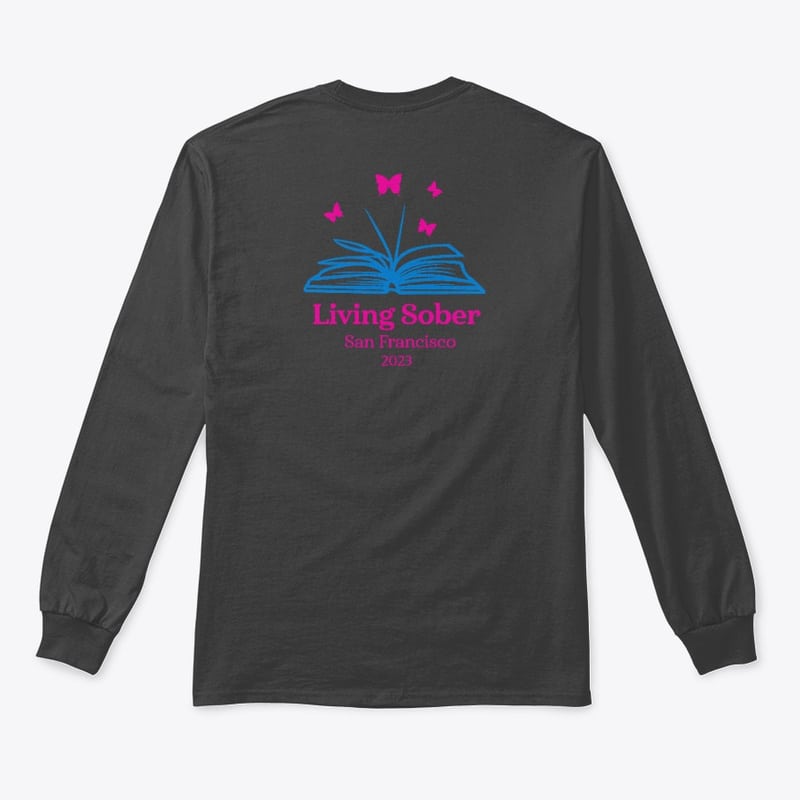 CHECK OUT
Our Online Shop
Merchandise from our 2023 conference, featuring our amazing 2023 logo, is still available. Purchase now before these goodies are sold out!